Published on
August 24, 2023
The Speech Accessibility Project is almost halfway through its first phase of gathering voice recordings from people with Parkinson's.
The project still needs more participants, especially those with related neurological conditions like MSA, PSP, CBD, and those who are post-DBS. They must be U.S. residents older than age 18. They can sign up via the Speech Accessibility App.
Led by UIUC with support from Amazon, Apple, Google, Meta, and Microsoft, the Speech Accessibility Project aims to make voice recognition technology more useful for people with a range of diverse speech patterns and disabilities. Future phases, expected to start later this year, will recruit individuals with Down syndrome, amyotrophic lateral sclerosis, cerebral palsy, and those who have had a stroke.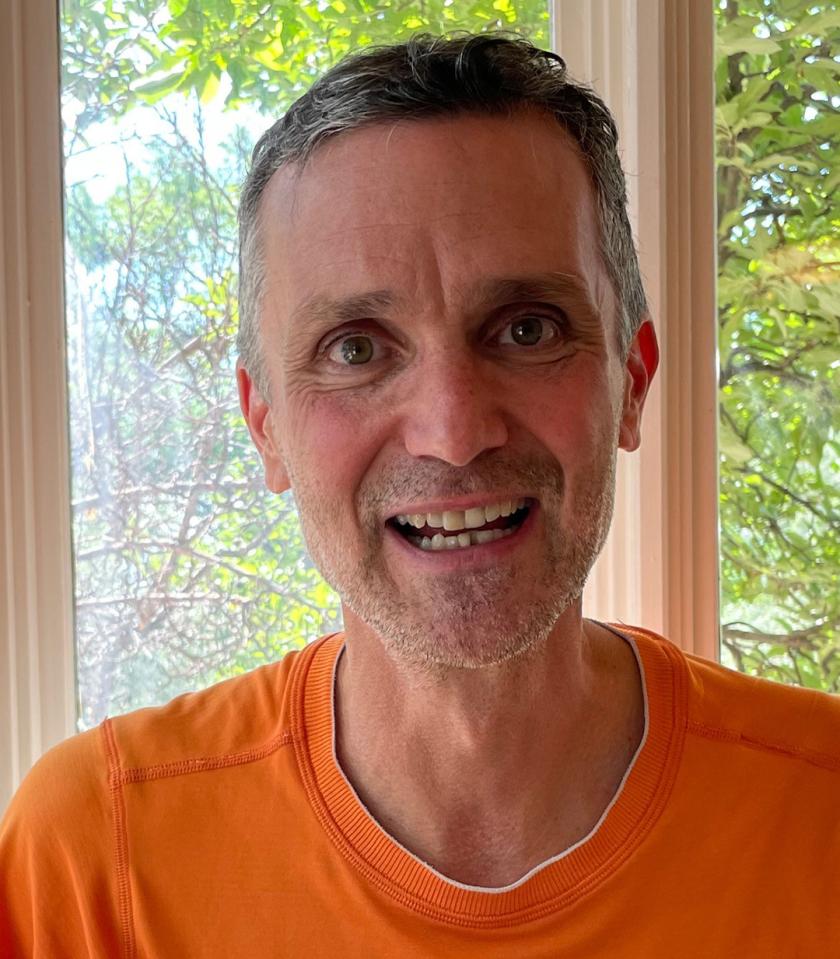 "As a former singer, I know how important the voice is. Shortly after my Parkinson's diagnosis, I started having speech difficulties. Many people with neurodegenerative brain diseases have speech problems — volume, diction, among other issues. I'm honored to participate alongside the industry leaders in technology to build a system to help understand speech and communication and train machine learning models," said Ethan Henderson, a Parkinson's disease ambassador at the Michael J. Fox Foundation for Parkinson's Research who participated in the Speech Accessibility Project.
The Davis Phinney Foundation and LSVT Global are recruiting and helping people with Parkinson's learn more about the project and how to participate.
"We are so honored to be part of this important project," said Polly Dawkins, the executive director of the Davis Phinney Foundation. "As soon as we received the green light, we shared it with our community because we always want to be first movers when it comes to technology that can benefit those with Parkinson's. We continue to receive feedback from those who have participated about how good it feels to contribute and be part of an effort that may mean more independence for people living with Parkinson's."
"Society does not appreciate just how disabling the loss of written and verbal communication can be," said Kevin Kwok, a retired biopharmaceutical executive who serves on the Davis Phinney Foundation Board of Directors. "As an early adopter living with Parkinson's, I have attempted to use currently available voice recognition software and dictation tools with minimal success. As my voice quality continues to degrade and become inaudible, the current tools often require more effort to correct, which can be extremely frustrating. It can push a person who was at one time very interactive into social isolation.
Those interested in participating will work with an LSVT Global mentor to learn more about the project and proceed through a brief screening process. Participants can complete the project using their own computers to read text prompts aloud or answer questions while recording their voices. The project includes 10 sets of about 45 prompts (about 60 sentences). These do not need to be completed at once. It may take participants a few days or a few weeks to complete their recordings.
"You have the potential to help yourself and hundreds of thousands [of people] with speech issues by signing up for the Speech Accessibility Project," said Parkinson's advocate Michael Quaglia, who participated in the project. Quaglia is also a board member on the American Parkinson's Disease Association, the chief podcast officer of the Young Onset Parkinson's Network, and the cofounder of the 2 Mikes Parkinson's Podcast alongside Mike Achin.
Participants will be compensated for their time. They'll receive a total of $180 in three increments: $60 after recording the 200th sample, an additional $60 after recording the 400th sample, and an additional $60 after recording the 600th sample. They'll receive payment in the form of Amazon eCodes.
Caregivers assisting participants will be compensated with up to $90 in Amazon eCodes as follows: $30 after recording the 200th sentence, an additional $30 after recording the 400th sentence, and an additional $30 after recording the 600th sentence.
"Recording voice samples is easy and can be done in the comfort of your home. The project's staff make it very straightforward and are there to assist if you have questions. I find participating is my way of paying it forward to friends, family, and future generations who live with Parkinson's, ALS, Down syndrome, and other conditions that affect speech," Henderson said.
The project has started sharing recordings with its five Big Tech partners, which means they can already begin training their speech recognition tools to recognize the speech of people with Parkinson's. UIUC carefully safeguards all study enrollment information. UIUC team members go through all recordings and edit out any personally identifiable information.
To receive email alerts about the project's future phases, sign up for its enewsletter.